CDB Team Leader Teruhiko Wakayama wins Yamazaki Teiichi Prize

September 29, 2010 – Teruhiko Wakayama, team leader of the Laboratory for Genomic Reprogramming, has been awarded the tenth Yamazaki Teiichi Prize by the Foundation for Promotion of Material Science and Technology of Japan. The prize is given to researchers doing leading work with strong potential for application.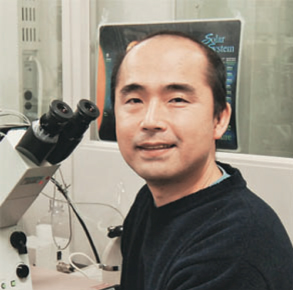 ES cell-derived Purkinje cells (yellow) integrate into newborn mouse cerebellum
Wakayama was recognized in the "biosciences" category, for his work in animal cloning and the development of techniques for the cryopresevration of germ cells. The prize will be presented at a ceremony at the Japan Academy in November.