Heart Regeneration
Team Leader
Wataru Kimura (Ph.D.)
Heart disease is the leading cause of death worldwide. The main reason for this is our inability to regenerate damaged myocardium in the heart. Proliferation of cardiomyocytes (heart muscle cells) is a major mediator of mammalian heart regeneration in neonates and myocardial turnover in adults. However, little is known about the mechanisms regulating the cardiomyocyte cell cycle. We have recently shown that a rapid increase in mitochondrial respiration and in oxidative stress induce cell cycle arrest in neonatal cardiomyocytes. Our research interest focuses on how the postnatal mammalian heart loses regenerative capacity following injury- and age-related myocardial damage, and whether it is possible to re-awaken endogenous regenerative capacity. We utilize molecular and cellular tools and mouse genetics to understand the role of hypoxia signaling and oxidative stress in cardiomyocyte cell cycle regulation throughout the life cycle of mammals.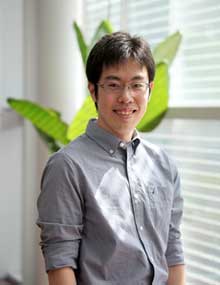 Q:What made you want to do your current job? (or triggered your interest in science)
A:…
Q:What would you ultimately like to discover through your research?
A:…
Q:What is the greatest appeal of research?
A:…
Q:Do you have a policy, philosophy or motto that you apply to your research?
A:…
Q:If you were to characterize your lab in one word, what would if be?
A:…
Q:Scientist you respect (admire)
A:…
Q:Message for aspiring scientists.
A:…
Q:What interests or hobbies do you have outside of research?
A:…
wataru.kimura[at]riken.jp

© RIKEN CENTER FOR DEVELOPMENTAL BIOLOGY All Rights Reserved.